A Seamless Selling Experience
Your home is your most valuable asset. When it comes time to sell, you want to be sure you are working with a real estate professional who has the expertise needed to get you top dollar for your home efficiently and effectively. We will work with you to position your home on the market in a way that ensures your sales experience is as stress-free and profitable as possible.
Getting Ready to Sell
Before putting the sign on your lawn and advertising your home, there are a few key steps you can take to make your home more sellable for which we can coach you through.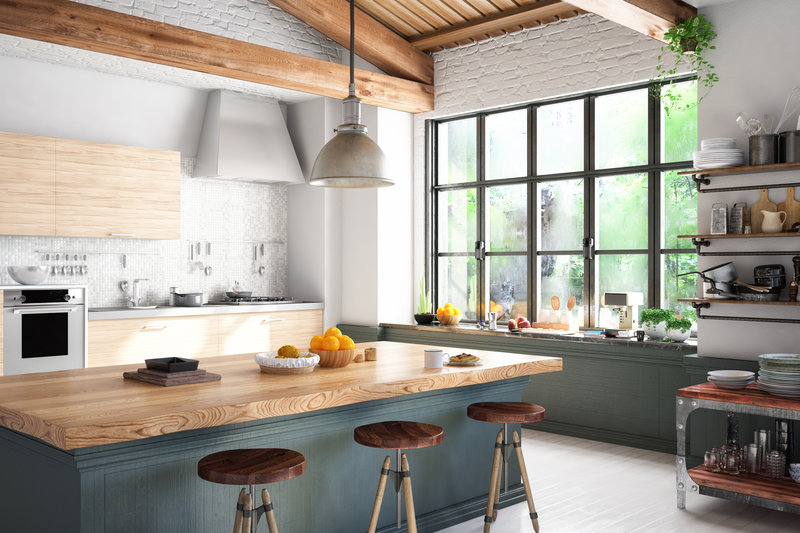 1. Remove the clutter
Imagine what your home would look like if you removed half of your belongings. In order to make your home more appealing to buyers, it's important to eliminate personalized items, as well as excess furniture and decorative features. Less is more. A minimal design with few distractions will help buyers see themselves in the space.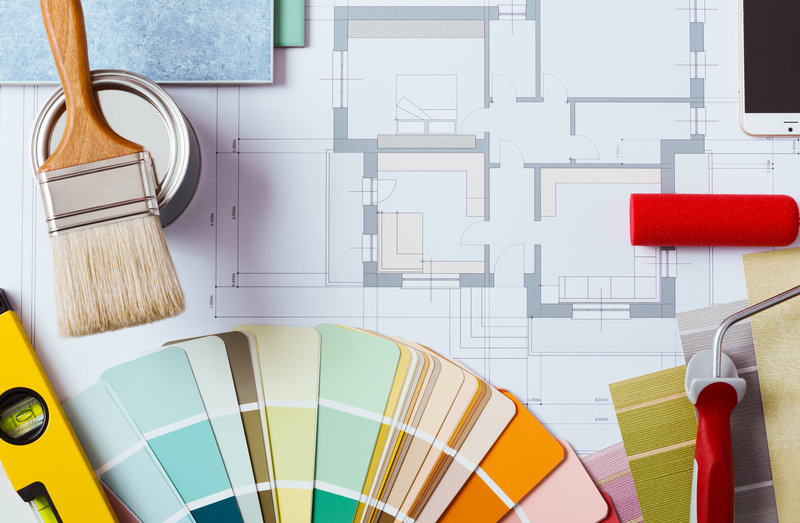 2. Patch and paint
Pride of ownership is a key selling feature, and you can demonstrate yours with simple fixes to leaky faucets, running toilets or squeaky doors. Adding a fresh coat of paint to the walls, using neutral colours, is also a good idea. It's a relatively quick and cost-effective way to make your home feel bigger, brighter and more welcoming.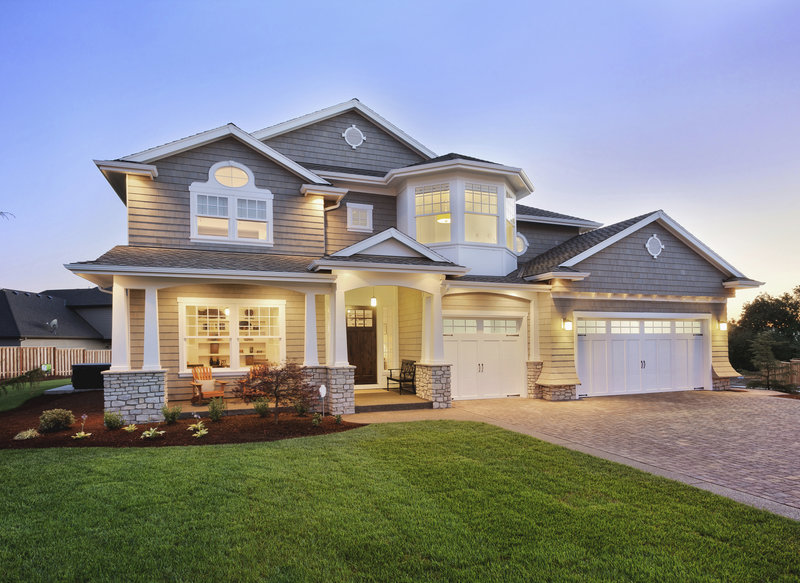 3. Spruce up the curb appeal
The outside of your home is what potential buyers see first when they pull up to a viewing, and we know how important first impressions are. Make sure the grass is cut, the yard is landscaped and the exterior looks well-kept.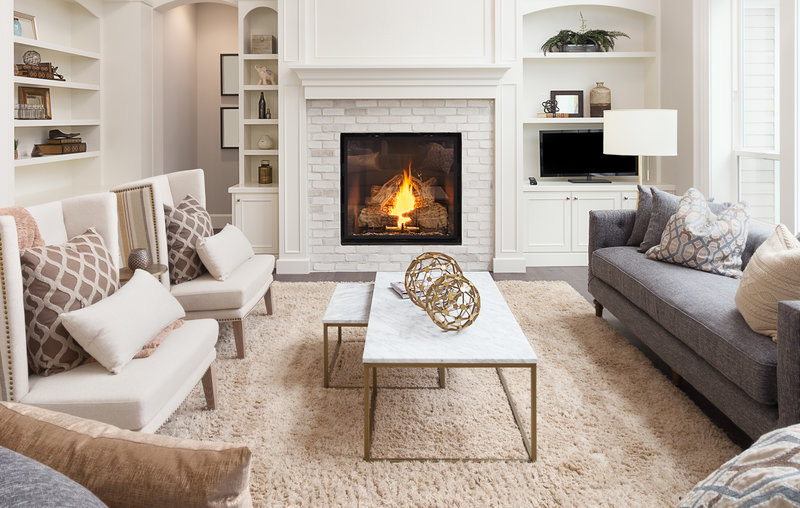 4. Stage your home
Studies show staging your home helps you sell faster and at a higher price point. Small changes can go a long way in making your home look Pinterest-worthy from every angle.
Why Work With Us?
When it comes to buying your perfect home, there are many steps and decisions to navigate along the way. By partnering with us, you can rest assured knowing we will:
Accurately assess the fair market value of your property so it sells fast and for maximum profit.
Use the latest marketing tools to make your home stand out from the crowd and find serious buyers who are ready to act.
Stay ahead of market trends and offer professional advice and guidance.
Connect you with the right professionals and resources.
Be transparent and accountable in supporting you throughout the entire decision-making process.
Negotiate on your behalf and put you in an ideal position when reviewing and accepting offers.
Ready to get started? Connect with us and let's talk about your goals for selling your home.
Testimonials
" We've been working with Jesse as sellers and buyers and he is hands down the best realtor we've ever dealt with. He is attentive, very good with communication, professional, and a thoughtful person who genuinely cares about his clients. Looking forward to working with him on our next deal! "
- Kristen & Wes
" Jesse sold my home in record time! He was so helpful and helped me through my first sale! I had so many questions as I have never sold before and he made time for every question and made me feel so comfortable and extremely happy I used him! Thanks Jesse! "
- Christine
" First of all, Thank you Jesse!!! You know buying a first home it's not easy, I mean I know nothing, But once I met Jesse, everything happened. Very honest, informative, professional and felt like a family person. We are lucky to have him, That's all we can say. Mohan & Sandhya "
- Mohan & Sandhya
" Jesse helped us find our new home! We moved here from another province and he helped make the whole process from start to finish, seamless. We really felt he had our family's best interest at heart (which means a lot) and 100% appreciated his honesty when it came down to choosing our home. He always responsed to our questions quickly and made sure we were taken care of. Thank you Jesse! "
- Kevin & Rachelle
" We had the pleasure to work with Jesse Hildabrandt recently and we were so impressed! He came thru with everything we wanted while selling and buying in this crazy market. We highly recommended him to all our friends and family. You will not be disappointed! "
- Jeff
" My boyfriend and I were first time home buyers and had only lived in Chilliwack in a rental apartment for a very short period of time. Jesse helped us find neighborhoods we could raise future children in and was extremely responsive when it came to understanding what it was we were looking for. It took us almost 3 months but he was patient through the entire journey and fought for us when it came to closing the deal on our first home. I wouldn't use anyone else to buy or sell my home in the future and would recommend Jesse to anyone!!! "
- Byron & Nicole
" I just recently sold my home and used Jesse Hildebrandt to do so. Jesse was extremely professional with a competitive spirit. His expertise, knowledge and ambition made it easy to sell my home in two days in a dry market. Jesse's communication skills were at the highest level of efficiency. He answered every call and answered every question i had (and trust i had a lot). Jesse went above and beyond his job providing me with guidance when asked upon. If you are going to be selling your home i highly recommend using Jesse. Thank you Jesse for the sale of my home and making a stressful time a much easier process "
- Ryan
" Jesse was a great real estate agent! He was informative, communicative and knowledgeable. We have used Jesse's services a few times and will use him again, however he did just find us our dream property! I would recommend his services very highly! Thanks Jesse for all your help! "
- Shasha & Jake
" He was there every step of the way and we would refer him to anyone. His communications skill was way above our expectation as he made sure we were both heard. I would HIGHLY recommend him to anyone looking to buy or sell "
- Jordan & Daniella
" Always makes you feel heard, important and a priority. He has a lot of patience and does not pressure you into any deal, he is honest and has his client's best interests in mind! I would not work with anyone else! "
- Alex
" We had the pleasure to work with Jesse Hildebrandt recently and we were so impressed! He came thru with everything we wanted while selling and buying in this crazy market. We highly recommended him to all our friends and family. You will not be disappointed! "
- Kristin & Jeff
" We just recently sold our home with Jesse. He was very professional! Both my husband and I were super impressed with his strategy and contacts that made our home sell in only 3 days. All our calls were answered promptly and no question was left unanswered. If we did happen to have to leave a message we always received a call back right away, same with our texts. This is so important and reduced our stress level immensely. Not only that but we were moving provinces and they offered to let the carpet cleaners in and see them out so that we could hit the road nice and early. Above and beyond service. I couldn't recommend this individually more! Our experience was absolutely top notch! "
- Mandy
" Jesse did an outstanding job of helping us buy and sell our home. Never stopped working and always kept us up to date. Great experience. Would recommend anyone looking for a realtor to call Jesse. "
- Lee & Candace
" Jesse has helped us purchase two homes now, and sell one. He made what can be some of the most stressful transactions seamless. He is honest, efficient, professional, hardworking and incredibly knowledgable. He helps you through the process from start to finish and truly emulates the concept of added value in a service business. I can not recommend him enough - 5 star service and expertise, hands down. "
- Jill
" Jesse just helped us sell our townhouse so we could upsize into a house. He was great to work with and was upfront with everything. He did not hesitate to go the extra mile to ensure our best interests were mind. Thanks again Jesse! We will definitely recommend and hope you're still in the field for our next purchase and sale "
- Mark & Courtney
" Jesse has helped us sell and buy our home a couple different times now and if we need to, we wouldn't hesitate to request his services again. He is the most helpful, friendly, knowledgeable and understanding realtor we have had the pleasure of working with. Thanks for all your hard work and help Jesse! "
- Steve & Kim
Previous
Next